Memorial Hospital of Converse County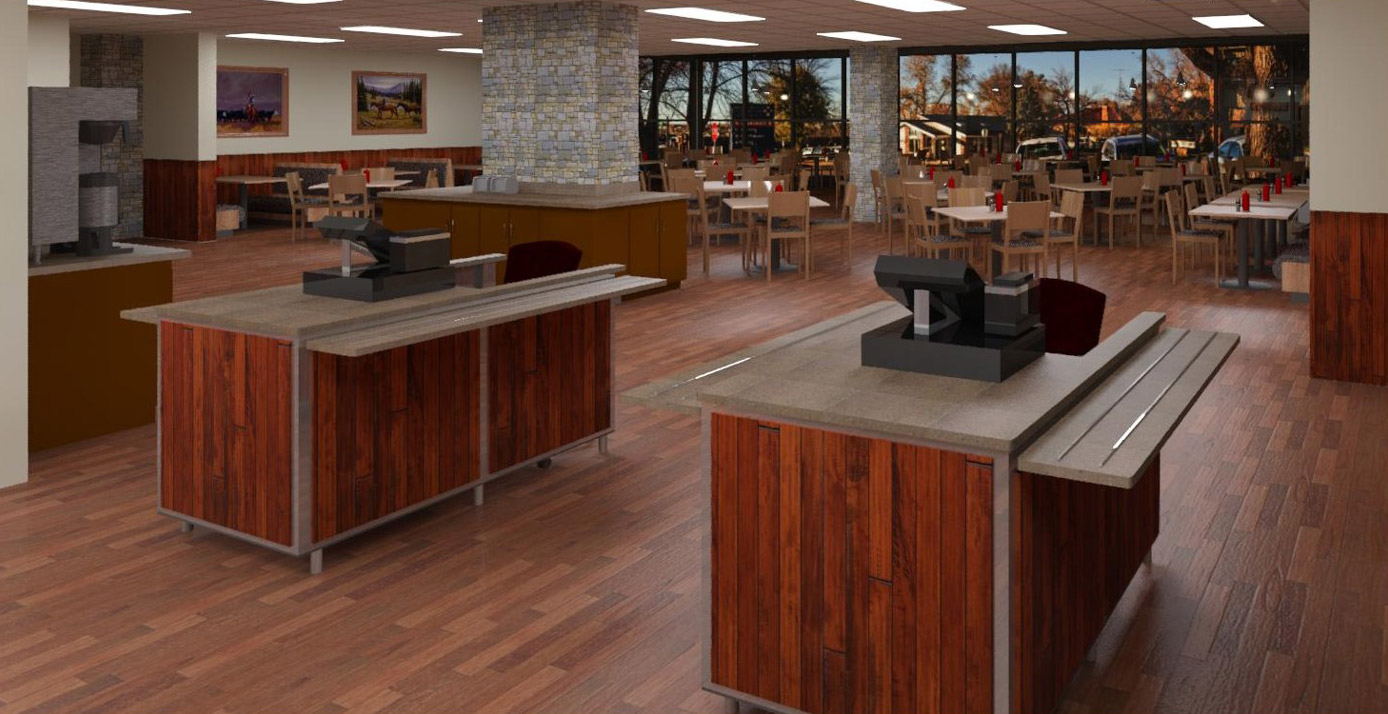 The Situation
The Memorial Hospital of Converse County is a Critical Access Hospital. The hospital is in the center of town and attracts locals to eat in their Cafe because the food is so good.
The kitchen and cafeteria were dated and unable to meet demands from the increased volume of people eating in the cafeteria
The Plan
DRS created a master plan in coordination with hospital leadership to:
Increase the size of the kitchen
Expand the dining room
Create a new Café
Provide a plan that allows the hospital to expand for decades to come
The Result
Increased capacity resulted in increased revenue and positive PR for the hospital.
DRS completed the plan without having to move other departments by adding additional exterior walls; this allows for the rest of the hospital's operations to be unaffected by the improvements to the cafeteria
DRS designed action stations in the Café to prepare and serve sandwiches, salads, soups, a grill menu and daily entrée specials, resulting in the possibility for increased revenue
Location
Douglas, Wyoming
"With the increased revenues we have been able to hire a full time executive chef, full time retail cook, full time dietitian and 2 full time shift supervisors. Chef Greg is a great leader and I for one cannot imagine us ever reaching these goals without him."

Felicia Smith, CDM, CFPP Director of Food and Nutrition, Arbor Cafe, Memorial Hospital of Converse County