Our Services
From A Sketch On The Back Of A Napkin To Grand Opening: One Stop One Call - DRS Gets It Done
Operational Assessments
A fresh set of eyes on your operation resulting in clear action steps to help you reach your goals.
Design Services
From Concept Development and Foodservice Planning to Design Development, Construction Documentation and Equipment Specifications – DRS will take you from where you are to where you want to be.
Construction Documentation and Equipment Specifications
Our close partnership with Dykes Foodservice Solutions, an established and well-respected 50 year old equipment supply company, creates value and ease for our clients during this part of the design or renovation project.
Consulting and Grand Opening Services
From start to launch we have the experience and tools to help you take your ideas out of your head and on to your customers' plates.
What Makes Us Smile
Working With People Working To Make Great Food
Here at DRS Foodservice Design we love great food and we love helping our clients get it to the table. From a single unique local restaurant to a large hospital operation and everything in between, we believe that a great design begins with careful listening and clear communication to understand your vision. Through creating a thoughtful plan and design and remaining focused throughout the execution and follow through we build strong relationships one project at a time. We utilize state of the art computer systems and software in creating everything from a carry-out deli to a cook and chill kitchen serving thousands of meals daily. By working closely with our clients, the designs we create provide optimum operational flow while respecting budget considerations. In addition to design, we offer consulting services. Whether it is an assessment of current operations to help our clients develop forward focused action plans, assisting with the overall coordination of a foodservice project, transitioning an operation through a renovation or new construction phase, rolling out a new menu or helping to adapt an operation to a new cooking technology, we offer solid, creative input based on years of industry knowledge.
Restaurants

Local, Regional and National Levels - QSR to Full Service

Healthcare

Acute Care Hospitals, Long Term Care, Assisted Living and Continuum Care Communities

Education

Colleges, Universities and Private Schools

Hospitality and Other Specialty Operations

Hotels, Country Clubs, Resorts, Business and Industry
Our Team Is Your Team
Your Life Just Got A Whole Lot Easier
Brock Bodart
Principal and Senior Project Manager
Along with being a self-proclaimed "foodie", Brock's education in Architectural Design & Construction, and in-depth experience in the commercial foodservice equipment/supply industry has propelled him as the driving force behind DRS for the past 10 years. His attention to detail and clear focus on building client relationships has led to the growth of opportunities for design projects across many sectors throughout the country.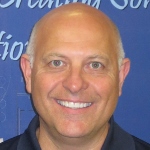 Greg Gorgone
Culinary Design Consultant and Healthcare Project Manager
As a trained chef with over 30 years in foodservice, Greg approaches every project with an operator's eye. He is active in national healthcare associations helping to create best practice for their foodservice departments and, in turn, great foodservice for their patients, residents and guests.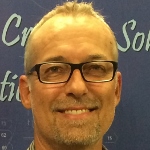 Chris Dyer
Senior Designer
Chris makes magic happen with his extensive experience in AutoCad design. Whether it's full color 3D renderings, 2D elevation drawings or video fly-throughs, his projects help our clients experience the design prior to the build out.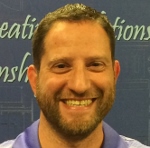 John Fruscione
Foodservice Designer
John's careful attention to detail under pressing deadlines and precise construction documentation has proven essential to a smooth design and build-out process for our clients.
Our Friendly and Knowledgeable DRS Support Team Includes Equipment Specialists, Field Specialists, Front of the House Specialists and Office Management